"I like everything," she said. "I always look forward to making them."
While most CCS students don't help out at the enchilada factory until fourth and fifth grades, Gurnsey was a bit different, having started as early as second grade.
"Jessica's dad is one of our main volunteers," Goranson said. "He's here pretty much all day every day, so Jess is one of the few students who can help out early, without having to wait until fourth and fifth grade."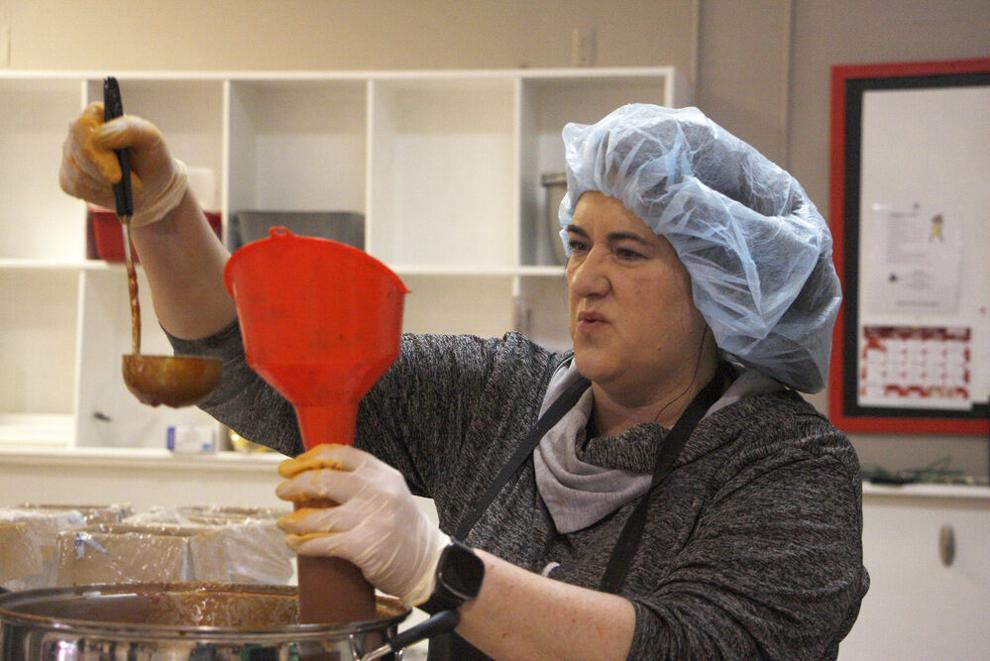 Currently, fourth and fifth graders mainly help get plates of enchiladas where they need to go and separate tortillas. Gurnsey said she was looking forward to growing up and could help out with other things like rolling the enchiladas and sprinkling sauce and cheese.
"When I can do them, I'll know how to do it because I watch so many people," she said.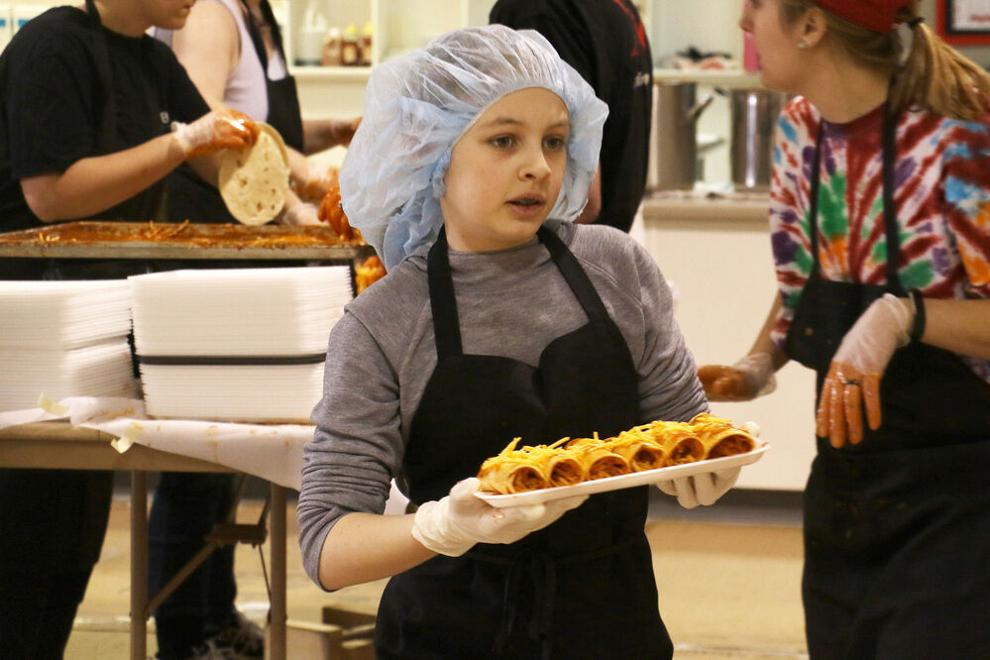 One such person she watched was Goranson, who helped fundraise as a teacher at CCS for eight years. However, this year was his first year as a senior manager.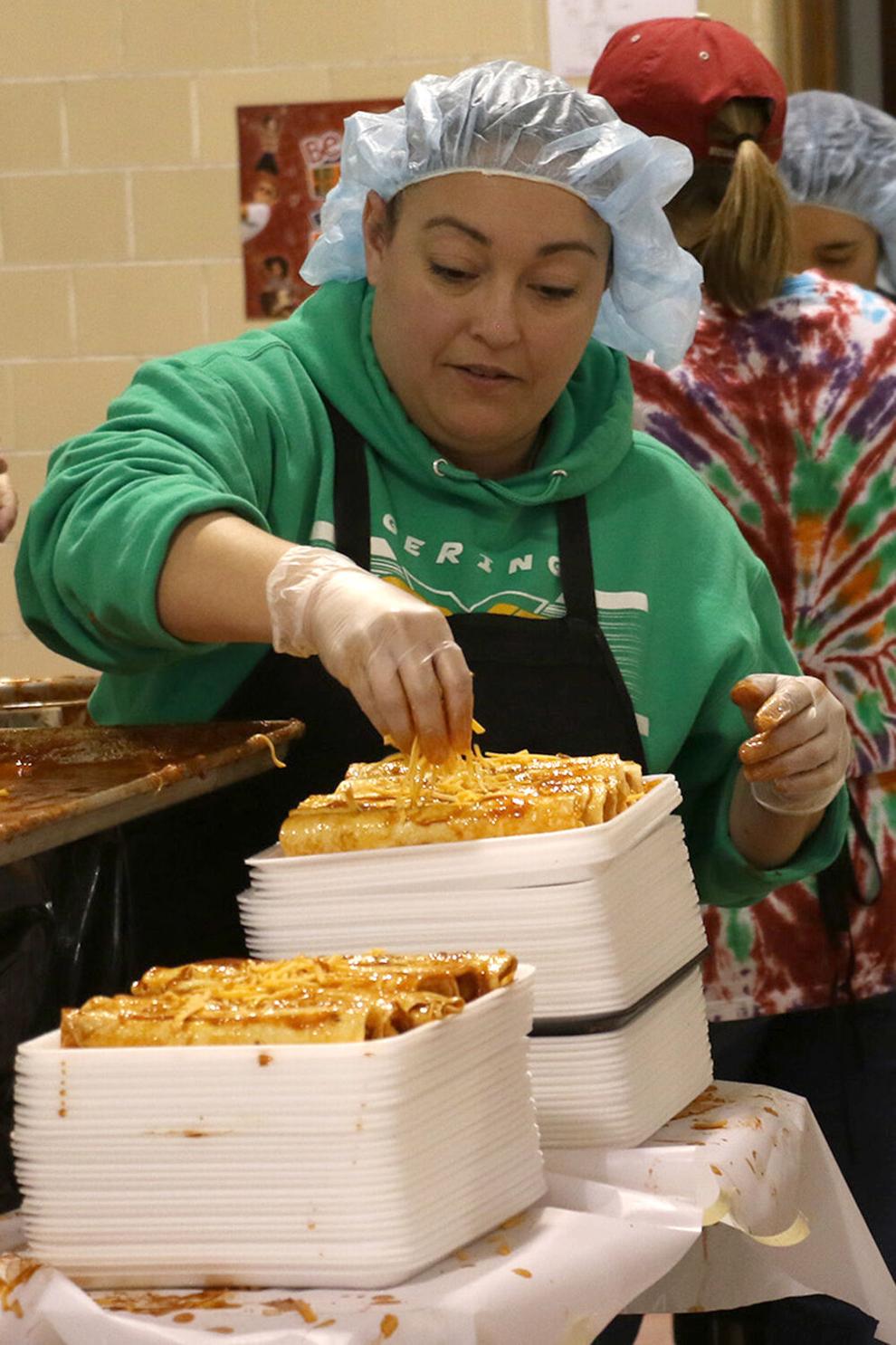 "It was fun for me this year to have a leadership role, to see how the pieces fit together and to see how the kids get involved," she said. "Our students love it. They've been talking about it for weeks and how excited they are, so it was fun to watch them get excited and then follow along and be great helpers.