Marcus Washington and Zack Cissna were the first to cross Tenth Street, through the sea of ​​snow, from Wabash to the church. Lying on padded plastic chairs, they debriefed the night away, swapped stories and shook off morning drowsiness, soothed by cups of hot coffee, oatmeal and donuts provided by JB Mobile Soup Kitchen volunteers.
By 7:30 a.m., the room was filled with the lively chatter of about 25 people. Every now and then someone would walk over to the piano in the corner, stare shyly while folding the top down, and fill the space with a song.
Typically, for the hour and a half between 6 a.m. and 7:30 a.m. – between Wabash closing and the opening of other homeless services – homeless people are pushed out into the cold, either huddled outside on the back terrace, or on the way to the next place that opens. Because buses aren't running during the storm, the city has allowed people to stay in Wabash until 8 a.m.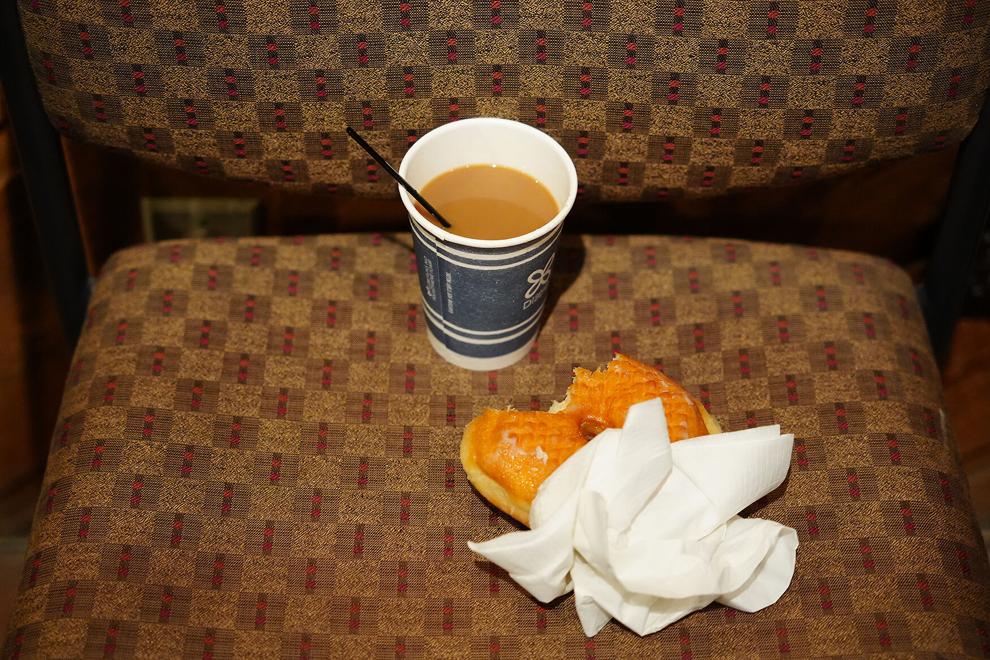 The church building contrasts sharply with Wabash, where there are no seats and people lie on the ground, padded with donated blankets. The church meeting building, formerly a barbershop, has multiple outlets for charging phones, as well as chairs, tables, and spacious bathrooms for changing.
"It was nice to have this place during this cold," said Ann Quarles, who drifted into the room with her partner, Jerlaine Williams, around 7:20 a.m.
"We were lucky to have this place and to have Turning Point open earlier in the day, so we don't have to scramble too much," she said. "We were lucky because sometimes we don't have that place to go. We don't get much support as we only have a few places we can go to warm up.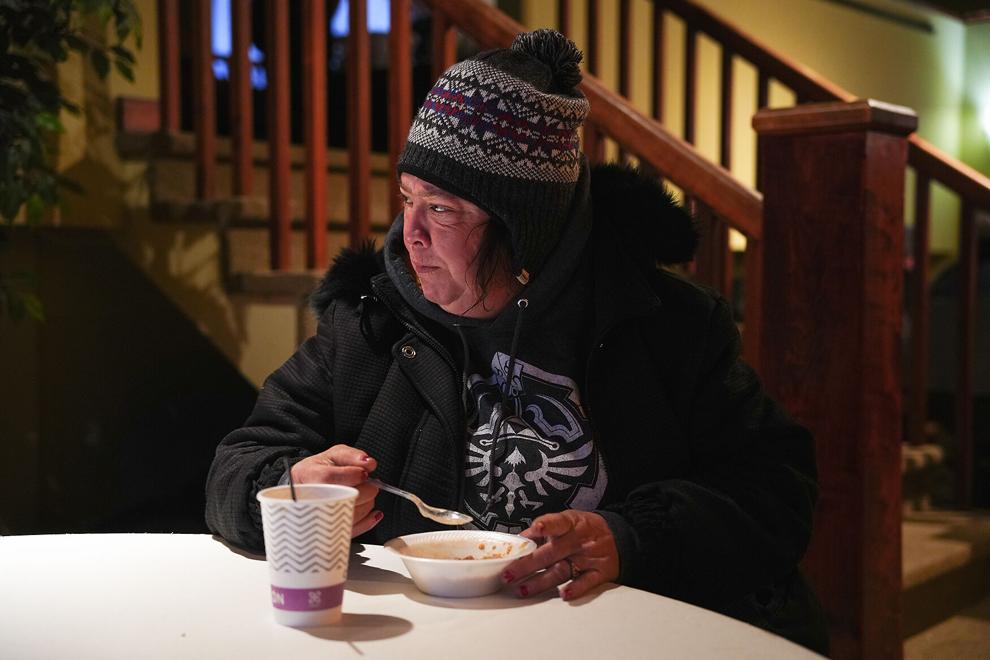 Weather poses challenges for the homeless
Freezing temperatures and steep snow piles have restricted the routine of daily life for many people in Colombia. Schools are closed or remote. Many work from home. Public transport lines are stopped.
For people experiencing homelessness and those who support them, the snowstorm has multiplied normal coping tasks and heightened the urgency to complete them. For these people, the storm held nothing back. He raised the already high demands of the struggle for survival.
"I wish it would stop," Cissna said.
JB Mobile Soup Kitchen organizer Catherine Armbrust said they were even busier than usual delivering fuel and food to homeless campers and preparing meals for Wabash residents.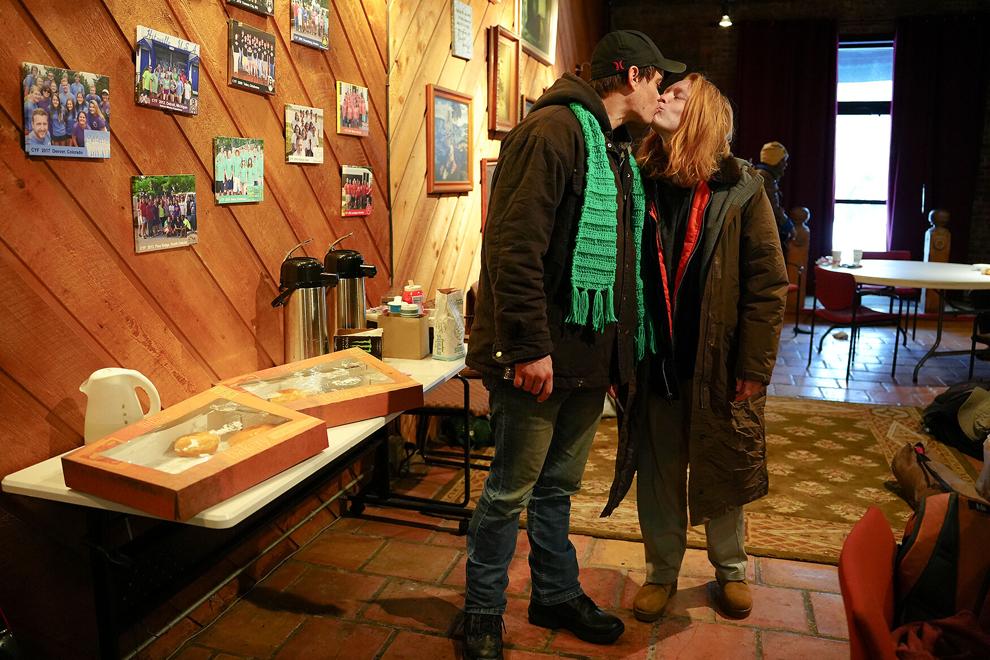 Another volunteer, Melissa MacGowan, called the First Christian Church on Monday to inquire about the space. She said they usually rent it out for meetings, but offered it for free as a warm-up space Wednesday through Saturday from 6:00 a.m. to 8:30 a.m.
This week, she woke up early every morning to make coffee and open the space. On Wednesday, she made eggs for everyone at Wabash. Other volunteers bring food the rest of the morning.
"It was really nice to just watch people sit and talk to each other and be able to give them this space that was so, so much more comfortable," MacGowan said.
Many of the first people to arrive at the church in the morning helped cross the street to remind people that the church was open. They also helped clean the space in the late morning, sweeping the floors, washing the coffee pots, wiping down the surfaces, and taking out the trash.
"They were very respectful of the space because there's a ton of stuff there and I didn't feel like anyone was taking advantage of it. It was all very peaceful and respectful," MacGowan said.
"I hope we can continue this relationship with the church and continue to open up the space when Wabash opens in the future," she said.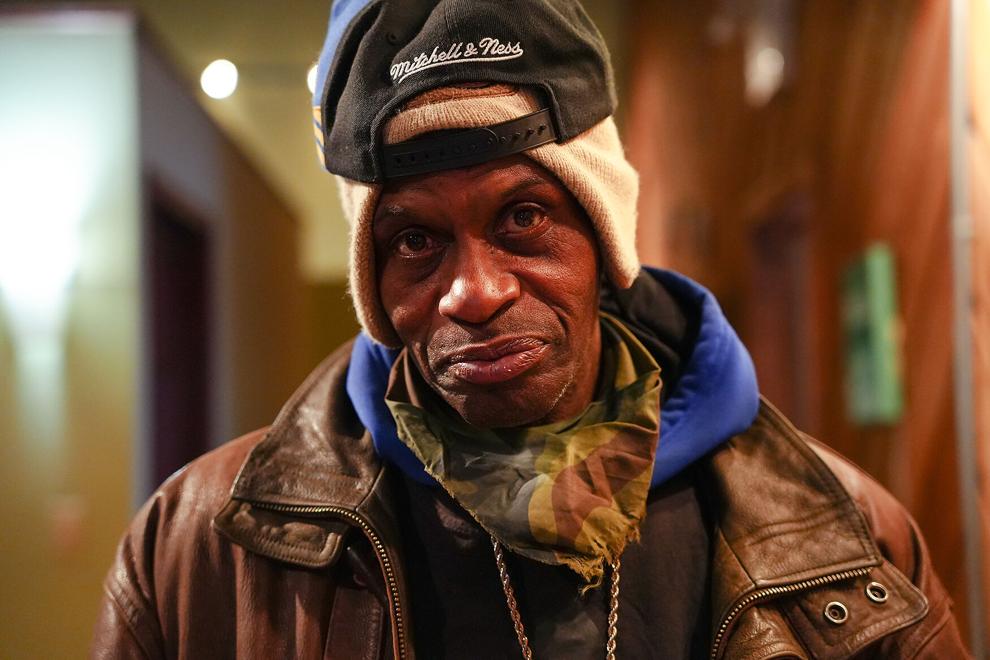 Facing the cold
Inside the church on Thursday morning, Shawn Patterson sipped coffee but couldn't swallow oatmeal because he grew up in Ireland eating three times a day. He spent the night at Room at the Inn but walked to the church hoping there would be other dishes. A veteran, Patterson came to Columbia to attend Columbia College.
When he is outside, he layers two layers at a time to retain heat. "I couldn't tell you how I survive. I just do it," he said.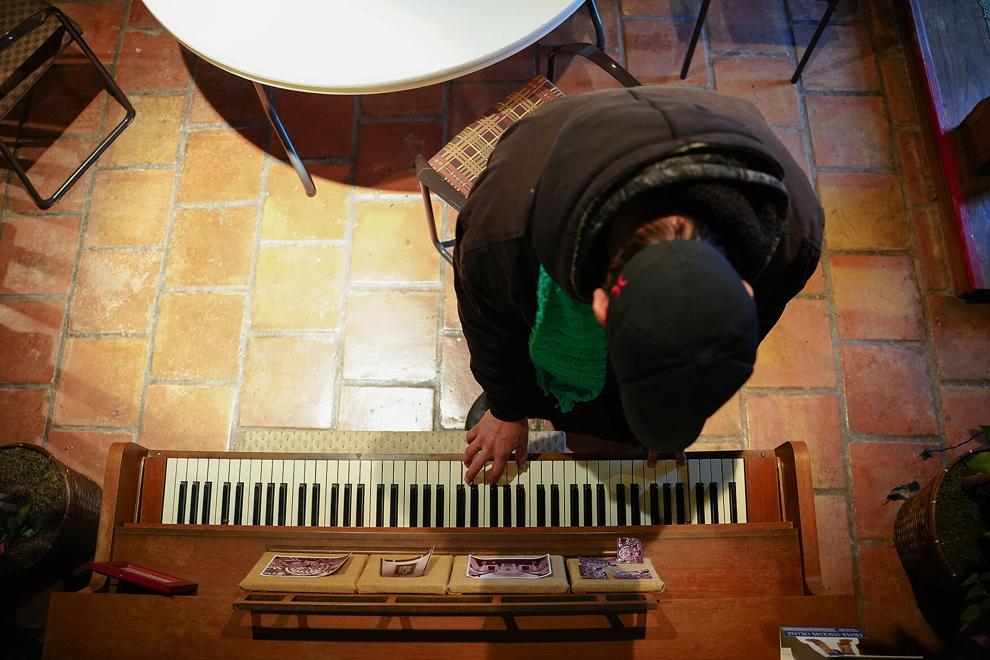 Quarles arms himself with a coat, two sweatshirts, a jacket and hand warmers to put on his mittens. She revealed that the key was to have a bigger sweatshirt so it fits over the smaller one. Quarles said she was able to sleep at Wabash while Williams was awake.
"When you're homeless, you don't get the sleep you would get if you weren't homeless. Especially when you're a woman, because you have to keep an eye out," she said. "You don't know if someone is going to try to hurt you or take your things. It's the same everywhere, even at Room at the Inn.
Quarles said she and Williams prefer to sleep at Wabash when it's open because they can be close to each other. At Room at the Inn, beds are assigned to them in compartmentalized women's and men's sections.
"I've been with him for so long that I can't really be apart," she said.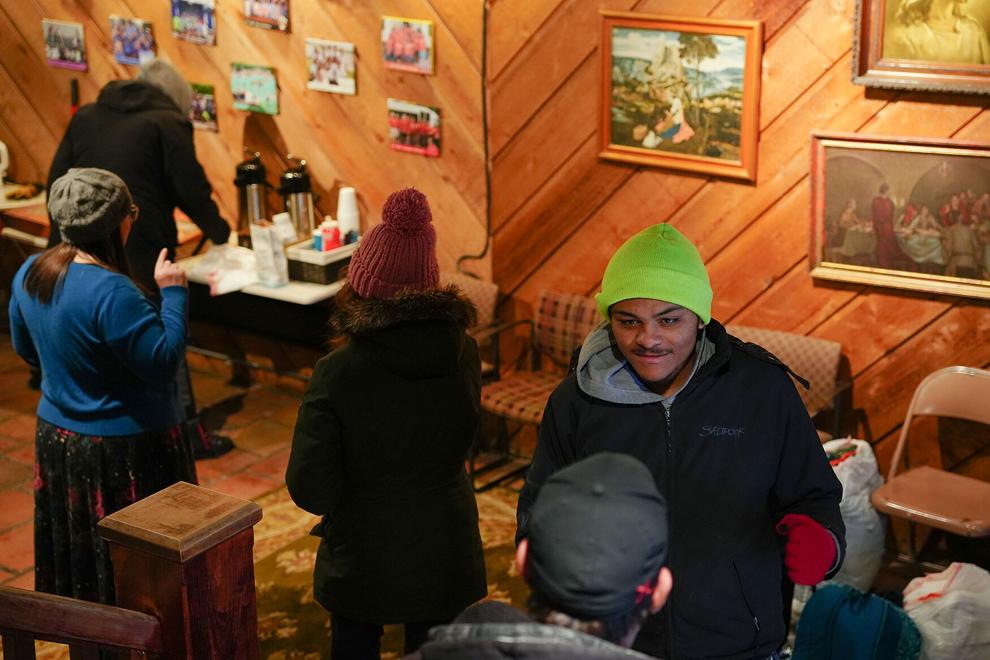 Wabash's Revised Hours Offer Comfort
Wabash Station typically opens as an emergency warming center on nights when the temperature drops below 9 degrees, an incredibly low threshold in the eyes of MacGowan and other concerned citizens who have pleaded during the city ​​council meetings and demonstrated in front of the station.
Some council members and city staff agreed that services in Wabash needed to be expanded, but in the months following October 4, when the Human Rights Commission first asked council to increase the temperature threshold, no permanent decision has been made.
Earlier this month, new City Manager De'Carlon Seewood authorized a temporary change to the threshold to open Wabash to 15 degrees.
"15 degrees is honestly just mild," Cissna said.
Wabash housed 28 people as of 10 p.m. on Wednesday evening, according to a social media post by JB Mobile Soup Kitchen. The soup kitchen also reported that the Room at the Inn and Harbor House shelters were easily filling their capacity with more than 50 people each.
MacGowan said it's common for numbers at Wabash to increase as the night progresses, as some more private people prefer to escape the commotions that can occur early in the evening.